05 Dec

Psalm 23: The Lord is My Shepherd

Welcome to my first blog post on the Official MiriamQuiambao.com Website!!!

I was thinking what should be my first ever post and I thought of dedicating this first post to the Lord Almighty who is my Lord, my Redeemer, My Savior, My All In All!

If it were not for Him, I would not be where I am today. I share my transformational story in my book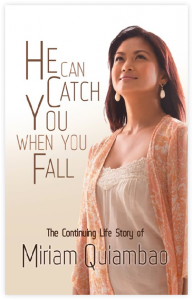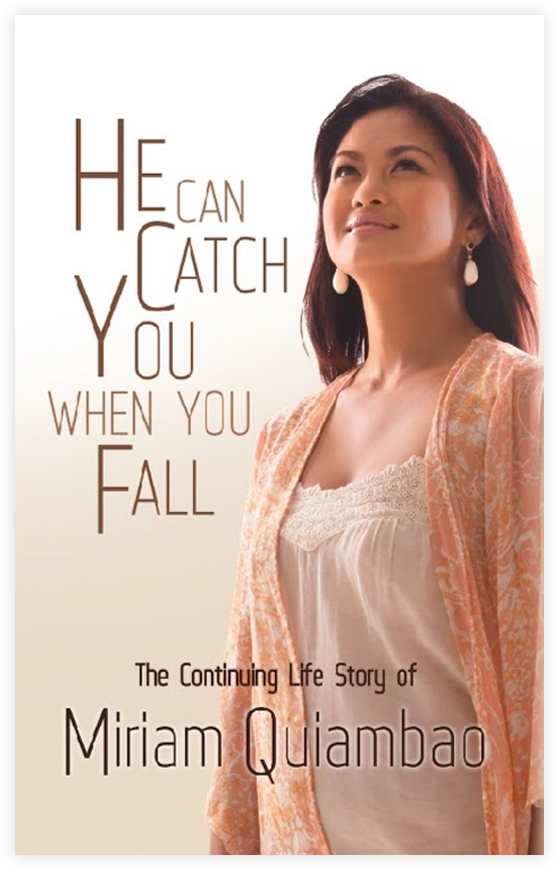 "He Can Catch You When You Fall: The Continuing Life Story Of Miriam Quiambao." You may download a copy here.
Allow me to share with you a message I learned from our CCF Head Pastor Joby Soriano's preaching last Sunday, December 4, 2016. It's about the Lord Jesus Christ as our Good Shepherd.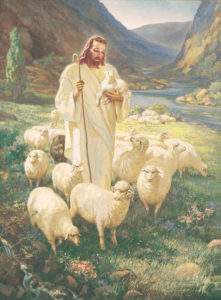 "All we like sheep have gone astray; we have turned — every one — to his own way." – Isaiah 53:6 ESV
Scripture likens us humans to sheep — dumb, directionless and defenseless against the attacks of the enemy. Like sheep without a Shepherd, we all have gone away from the sheepfold. We need a Shepherd who will lead us, guide us, protect us and care for us.
John 10 talks about Jesus being the Good Shepherd. We need to depend on Him for love, care and protection. A shepherd knows his sheep intimately and calls them by name. The sheep know His voice and follows it. He loves us, his sheep, and wants what's best for us. He wants us to live an abundant life. If one of his sheep is lost, he is willing to leave the flock of 99 in order to search for the one lost sheep. When there are wolves and predators, he fights for his sheep. He is willing to lay down his life just to save his sheep. That's exactly what Jesus did on the cross. His death was never an accident. It was planned — a purposeful act to save us from sin and eternal death.
Psalm 23 describes how Jesus is the Good Shepherd and how He is all we need. (Words in parenthesis and italics are the pastor's interpretation.)
PSALM 23
The Lord is my Shepherd (That's a relationship Jesus and I must have!)
I shall not want (That's the result from this relationships – Contentment!)
He makes me lie down in green pastures (He gives me Rest!)
He leads me beside the still waters (He alone refreshes my thirst!)
He restores my soul (He brings me emotional and spiritual Healing!)
He leads me in the paths of righteousness (His Guidance directs me to do what is Right!)
For His name's sake (His Purpose and Pleasure is my Joy!)
Yes though I walk through the valley of the shadow of death (He allows times of Testing!)
I will fear no evil (His Protection is my Security!)
For You are with me (His promise of eternal presence give me Confidence!)
Your rod and Your staff they comfort me (His Discipline of Love and Correction proves I am His!)
You prepare a table before me in the presence of my enemies (He is beside me against all forces!)
You anoint my head with oil (He blesses me with self-worth!)
My cup runs over (His Abundance overflows!)
Surely goodness and mercy shall follow me all the days of my life (He will forever look after me!)
And I will dwell in the house of the Lord (He has a special place for me in His presence!)
Forever (His Everlasting Promises Are Eternal!)
Application: Is Jesus your Shepherd? Can you hear His voice? Are you listening, following and obeying Him? Are you living the abundant life that He has promised those who believe in Him? If not, will you receive Him today as your Good Shepherd?
"I AM THE WAY, THE TRUTH and THE LIFE. No one comes to the Father except thru me." – John 14:6
Prayer: Thank you God for your great love for me. I admit that I am a sinner and have gone astray. I realize now that I cannot find my own way without your help. Thank you Jesus for your sacrifice on the cross to save me from eternal death and sin. I invite you now in my heart as my Lord and my Savior. Will you be my Good Shepherd? Lead me the way to everlasting life. Thank you for your gift of eternal life. I pray this from my heart, In Jesus' name. Amen!
—–
All praise, thanks and glory be to God for ever and ever!
Miriam Quiambao-Roberto